From the first day we met Jake, we knew right away that he was the builder that could meet our needs. We got our dream house without feeling the stress that came with it.
Jake was always honest with us and present every step of the way. He made sure that the decision making was easy with the "check list".
The crew that works for him are skillful and reliable. Simply said, if you want a high end quality house with exceptional finish within your budget, Precision Finish would be the name to remember.
The Champagne family
Building a house is a bigger project than we expected. Building in Covid time is even more difficult and stressfull. We were so lucky to have Jake helping us on each and every aspect of the construction. Jake not only helped us save a lot of money throughout the process but he made sure we had the best sub contractors in town working on our house and he was always a step ahead on everything. With him, the client is KING and he listen to every single question or concern we can have during the process. If you are like us, looking for a superior quality and very energy efficient house, Jake is your guy!
Guillaume, Jany and Aria Houde
<< Construire une maison est un plus gros projet que nous ne l'imaginions. Construire en temps de Covid est encore plus difficile et stressant. Nous nous considérons tellement chanceux d'avoir eu Jake pour nous aider sur chacun des aspects de la construction. Jake ne nous a pas seulement permis d'économiser beaucoup d'argent au cours du projet de construction, mais il s'est assuré que nous aillions les meilleurs sous contractants en ville pour travailler sur notre maison et il avait toujours une longueur d'avance sur chaque étape. Avec lui, le client est ROI et il est à l'écoute de chacune de nos questions ou inquiétudes durant le processus. Si vous êtes comme nous et cherchez pour une maison de qualité supérieure et très éco énergétique, Jake est votre gars!  >>
Guillaume, Jany et Aria Houde
Precision is the perfect name for Jake Melanson's Home Building Company. His work is meticulous and precise and this is exactly why we entrusted him to build our Craftsman home in 2017-18. We interviewed a number of builders before deciding on Precision. There were a number of factors that were considered in our decision. My husband, Westley, is retired from the military. As such, he respects an organized and tidy work space. Jake advised us he was "OCD" about a neat workspace. This was certainly the case.
Our home was built over 8 months in central Moncton. We never received any complaints from neighbours regarding the building site. It was kept immaculate. Secondly, we appreciated that Jake only takes on a small number of projects at a year. This meant he was focused on our project. There was never a delay in responding to our inquiries. Thirdly, after seeing the quality of Jake's work by touring his completed projects, we felt he understood the details and craftsmanship we were wanting.
Our home is a Craftsman style, with many, many wood details. Jake nailed our vision. He advises us in regards to recommended humidity levels. Our house has settled nicely and still looks pristine. We still regularly communicate with Jake. He's only a phone call away with any of our questions or concerns. We love our home and we strongly recommend Jake Melanson as a Master Builder.
Heidi Eaton & Westley Boucher
This is our 5th build, so we have been through this before!   We had met Jake a few years before we signed a contract with him to build.  We obviously felt that, when we went to see Jake, he was a builder that we could trust!  We believed that he would deliver what he said, not just get our money and say 'all is good'!
This relationship started before a shovel was even in the ground.  We had numerous meetings with Jake in discussing all aspects of the home, and the financial commitment required for the cost of construction. Even after the finances had been completed, Jake ensured that every change or addition continued to work with our initial cost strategy.   We do not once recall Jake ever suggesting that any change would change our cost.   In fact, in every other build, we had kept 10% out of the conversation because we knew that if we wanted change, we would be paying for a change.  Even without any extra cost, the quality of the home was not compromised, there were no short-cuts!
We are now in our home, we have everything that we discussed with Jake at the beginning.    Best of all, after all has been completed and paid for, we still have discussions with Jake about the home! He has not disappeared and left us to figure out how to fine tune the dynamics of living in the home. Construction quality is important, but so is how one uses the home to make it the best for the owners.  Jake does just that!
Jake is proud of his workmanship and delivers based on his pride!   Thanks Jake for a job well done!
– The Mills Family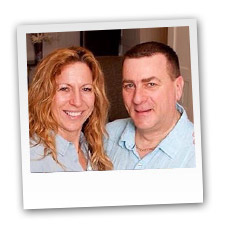 We would like to take this opportunity to let you know how thankful we are for choosing Precision Finish as our builder. We made our decision after talking with Jake the very first time.  We contacted several, well-known builders in the area, however we were already sold on Jake because his homes seemed to be built with better quality products and workmanship than the others.  As well as going into details, he answered all of our questions and concerns.
Throughout the building process, we were kept up to date and able to add our own customizations to fit our family's needs. Jake was flexible in allowing us to personalize along the way and always had good suggestions to make it seem just right.  We are very pleased with the finish product as it was done better than we expected and under budget.
Thank you Jake & crew for all your hard work and creating a home for our family to enjoy for many years to come.  We would certainly recommend this business if you are looking for a reliable & honest builder.
Cormier Family
My wife and I interviewed six reputable builders while planning our new home. Living in Alberta while building in New Brunswick made it an extremely important decision for us. My past experience with large homebuilding projects made me aware of the many potential pitfalls and areas that could be problematic with the construction of a new home.
From our first meeting it became very clear that Jake Melanson of Precision Finish Homebuilders was head and shoulders above the other builders. Viewing his own home and listening to his philosophy of client satisfaction and quality made it very clear that he would be our choice!
Jake made the process easy for us by coordinating contacts with architects, surveyors, legal services and suppliers. When each supplier learned who our builder was they confirmed what a quality builder we had chosen.
Jakes checklists were very beneficial and made our planning and choices straightforward. He was in continual contact with us and walked us through each step. Once construction began he kept us informed and consistently emailed us pictures and videos at each stage to keep us connected and part of the project.
Now that our home is finished we couldn't be more impressed and happy with the final product! The workmanship is excellent and we have a more beautiful home than we could have ever imagined! Shiela and I would recommend Jake and Precision Finish Homebuilders to anyone who wants a high quality, worry free construction project with an incredible final product!
Jake made us feel at ease from the get-go. His knowledge, personality and high standards made our other meetings with contractors pale in comparison.
So you're thinking of building a home. That's great. A lot of people may tell you that it's going to be a stressful process filled with a lot of problems. That simply wasn't the case for us and we're confident in saying that was because of Jake and the people he uses for various aspects of his building process.
The first thing we learned about Jake was that he was knowledgeable, honest, open and patient. He was more than willing to wait for our house to sell before we broke ground with him. That took about a year and a half and during that time, there was no pressure to start early or talk of us moving on because he was tired of waiting.
There were a few things that we liked when we met Jake for the first time and spoke about his process. His open book policy was something we weren't expecting. We had direct contact with his accountant and could ask to see the current numbers if we wanted to. The likelihood of that was actually pretty slim for us. When Jake estimates the costs to build, he estimates high. All purchases that are over the estimate are signed off by you and confirmed with Jake. This prevents any nasty budget surprises when your home is completed. We had never built before so to see Jake's schedule of what we were responsible for and when we needed to complete things by was very helpful.
Once we started the process we were surprised by how stress free and easy the experience was. All of the people we spoke with when picking out our options were genuine, knowledgeable, helpful and not pushy. They worked for us and offered opinions when we asked for them. They also made us confident in our choices when we had trouble seeing how it would look in our heads. Jake also had a good read on our choices and did the same. If and when we had questions or concerns, Jake was easy to get a hold of and prompt to get back to us. Even now, 3 years later, he does the same.
So, at this point, you may be thinking "That's great, but what makes Precision Finish different from other builders?". One thing that sets Precision Finish apart from others is that Jake builds a very limited number of houses a year. I don't think he builds more than four in one calendar period, and they are usually arranged so they only overlap at the beginning and end of each other. This means that Jake gives your home and yourselves the attention you need to produce the high end home you're looking for.
Our build went very smoothly as far as we could tell. The only hiccup we had was with our light fixtures. We were rather close to our deadline for when we needed to choose them and they weren't going to be delivered in time to close. We opted to have temporary fixtures in place so we didn't have to shuffle around days off or delivery dates. Jake was fine with that and did all he could to make it as easy for us as he could.
In the end, we got exactly what we were looking for in our home. We wanted a great looking home that didn't break the bank. In fact, we got exactly what we wanted, how we wanted it (that includes doubling the estimated expense for a couple of items) and still came in under budget enough to pay for our appliances. We can't say enough positive things about our experience working with Jake and we're sure you wouldn't regret it if you decided to build with him.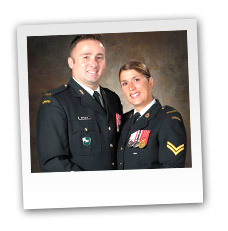 To give a little history about ourselves, as a military couple we have owned over 9 homes between the two of us all over Canada over our careers. This gave us a very good idea as to what our final retirement home was going to look like. Both of us, being from the East Coast, have always dreamed of our retirement home over the water somewhere in NB. We did a lot of research to find the perfect builder to suit our needs. We both quickly came to the agreement Jake Melanson and his company Precision Finish Home Builders sounded exactly like what we were looking for to build our retirement home. As of June, 2013 we were both retired and chose to build our home on a piece of land over the water in Haute-Aboujagane.
We met with Jake at his show home to physically see his work. He explained exactly how his company worked and Precision Finish Home builders it was.
Once we signed and got underway with the build, we ran into a delay on our end due to our Ottawa home not selling as quickly as anticipated. Jake was extremely reassuring explaining this was not the first home build he did that the clients weren't in town. Putting our trust in him, we still decided to go ahead with the build in NB. Knowing our home in Ottawa would eventually sell, Jake went above and beyond to ease the stressors of any kind on his end by calling, sending pictures, and reporting in on a regular basis, which was very much appreciated.
We have a lot of family close by and Jake would encourage anyone who wanted to pop by and see the project at anytime to feel free to do so which made us feel very reassured.
The home in Ottawa sold and our closing date was April, 2015 which fell perfectly into place. Upon our final walk through inspection, Jake picked us up and personally brought us to our new dream home. We walked in to a beautiful arrangement of flowers and wine, which was so generous of him. We both kind of got emotional, as it was so perfect in every way, the detailed work, and high-end finishes were outstanding. Pictures and the real thing just don't compare to say the least.
Jake warmly welcomed us home to our new home and went on to let us know that this didn't end at this point, at anytime even if it were in 10 years down the road, he stands behind his work. The generosity didn't end there. He got to know us over the build and knew we enjoyed golfing so he gave us VIP passes to the Royal Oaks Golf course which we enjoyed tremendously.
Being a retired military family we got to know a lot of people throughout Canada, if anyone were to move into the Moncton and surrounding area and were looking to build a home, Precision Finish Home Builders will be the first builder we will suggest to them with very high confidence he will build them their perfect dream home.
Jake is 'always there' for questions/answers, to review a new idea, change of plans etc. No easy feat for any family man! As Cory travels frequently, Jake did not hesitate to take calls from Cory 'after hours' or on weekends. He would even give us a heads up if he would be unreachable for a day or two!
Jake's an open/honest 'nothing to hide' kind of guy that is demonstrated by his building process (meet at his home, tour his home etc.) Jake is very willing to let us drop in on the job site as the work is in progress. He is very responsive and reactive to changes/suggestions etc.
Jake genuinely cares about the quality of his homes. He does not hesitate to bring up concerns or promote rework to ensure quality is associated with his jobs. Jake's attention to detail and his suggestions based on his extensive experience/history with home building is an immense asset to any home.
Jake is a professional and handles his business with great integrity and vigor…he's extremely experienced with what he does but is not a 'his way or no way' kind of guy. He will not hesitate to discuss options with the client or ask why they would like something a certain way as well as suggest alternatives, he reinforces that it's the clients decision, however, will make sure they have all information to make an informed decision.
Being our second and planned 'forever home' we wanted it to have a specific look and feel, however having two small children and a large dog, also wanted it to be resilient and functional. Jake had lots of suggestions and was so helpful in determining the best layout and design for our home. We couldn't be happier!
Hi Jake!
This email will acknowledge that we have done the final walk through this afternoon and have now taken possession of the house. Everything looks great. We understand that you are still repairing some minor paint details, as well the front door and screens for the windows are still to come.
Jake, thank you so much for everything! We are thrilled with our new home and couldn't be happier with our contractor. You have been so easy to deal with, always available to answer our questions, and always on top of every little detail. We never imagined that building a home would be so stress free – it was truly a fun and exciting experience for us first time home builders. We are very lucky that you were available to build our home. We will definitely be recommending you to anyone and everyone we know who is
thinking of building a home. Even if they aren't thinking about it, we will tell them they should!
A big thank you also to all the trades who worked on our home. Everybody we met was very helpful and knowledgeable and a pleasure to deal with. With each one we met along the way, our confidence that we chose the right contractor only grew stronger.
Thanks again, Jake. You are awesome. Thanks again for the wine and flowers…we really hope you join us for a drink once we move in.  Take care and we hope that you and your family have a wonderful Christmas. Good luck with your builds for next year.
Building your dream home can be very stressful and take a lot of attention on the part of the home owners; which is one thing we did not experience. We were very concerned about having to be disrupted at work to deal with issues that may arise. We both have very busy jobs that require our full attention. Jake took care of everything.
We were always kept in the loop and we never had to deal with any of the stressful issues that can arise during a build. He was exactly as be promised he would be. We had his full attention. He was always available whenever we needed him he was just a phone call away.
He resolved any and all issues with ease. His attention to detail is phenomenal. Everyone he worked with was a professional and expert in their field. We had great success with picking out everything for our home and felt at ease every time. We are so thankful we found Jake as a builder.
He is very professional, honest and followed through on everything he said he would. We are completely satisfied with the way the build went from start to finish and we could strongly recommend Jake to anyone who is looking for a simple, stress-free build.
Hi Jake,
Please consider this email as Sam and I's huge " thumbs up" with the house. Although I was not able to attend the final "walk through" your incredible workmanship was evident from the first time we met and every time I have been at the house it has been reconfirmed. We are absolutely " over the moon" pleased with the house Jake. We are so thankful that you were able to build our dream home. You told us it would be stress free and it truly was. Everyone we met along the way absolutely had nothing but great things to say about the quality of your work and your integrity. You are the real deal! Thank you for your professionalism and wisdom as Sam and I walked through this journey as first time home builders. More than anything I appreciated your transparency and apprachability throughout the process. We have have some hurdles in our recent past but some amazing blessings too and you have been one of them!
Thank you for the beautiful flowers and the wine. Such a lovely touch but not surprising from such the class act guy that you are!! We hope that you will visit us as a friend. Bring your family and guitar and we will provide the "refreshments"!
Jake, thank you from the bottom of our hearts!!!!
Jake was very personable, extremely efficient and works 110% for the client to ensure they get exactly what they want.
The thing we like best about the process even before we signed anything is that
Jake was willing to meet whenever and wherever we wanted. Answered all our questions honestly and accurately.
Jakes willingness to go out of his way to ensure we both were 100% satisfied and that he had total control of the contractors. Jake was very through and visited the site multiple time throughout the day to ensure everything was going as planned.
Jake Melanson is a man of his word and Everything went as planned. What mattered most to us was professionalism from a builder that built us a quality home and stood behind their product. The house is amazing. Even after the contract was complete Jake still offers advice and is there to help. Jake simply cares. He cares about the happiness of his client and the workmanship and that is easy to tell.
We are 100% happy with the final product and would do it again…maybe a little bigger next time. And if we do build in NB again, we most certainly plan to use Jake!
Dear Jake,
This is to let you know how much we liked working with you on our project, our dream home. Your consistent availability and honesty were very important to us. You are an efficient person and very client-oriented.
We loved the way you always communicated with us every time something would show-up. Your attention to details, your communication skills and your knowledge of the custom home project building are amazing.
We relied on you to help us work with the designers to help us achieve the result we wanted. We also appreciated your sensitivity to good design.
Building a home is one of the most important investments in a life time and that is why everyone should deal with a reputable and professional builder like you.
Your pre-construction value engineering and budgeting were very constructive.
We noticed first hand that you work on a regular basis with the region's best subcontractors and artisans to bring a level of finish uncommon in the industry.
We have appreciated your thoughtfulness throughout.
The number of people that have commented to us that we had made the right decision by choosing Precision Finish and you Jake is enormous. We were told that Precision Finish Home Builder has very high standards and they were right.
Please feel free to use us as a reference for any future prospect clients that you may have. We are more than happy to recommend Precision Finish Home Builder and you Jake. We had an extremely positive experience working with you.
We wish you continued success.
Sincerely,
Odette & Denis Lepage