We actually plan for
the things we can't control.
We believe the typical 'decide, and order as you go' approach to building a custom home has only one outcome – frustration and disappointment. It doesn't matter if it's windows, flooring, fixtures or faucets we work side by side to determine every element of the Precision Checklist before your foundation ever sees the light of day.
Why? So you have time to change your mind.
Think about it for one moment – more time to reflect on the choices you make, means greater freedom to change your mind – without affecting budgets or timelines. In fact, every step in the Precision Custom Home building experience is engineered with that goal in mind – unexpected happiness.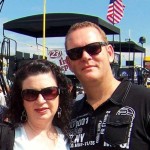 "Jake is so easy to deal with, always available to answer questions, and always on top of every little detail. We never imagined that building a home would be so stress free".